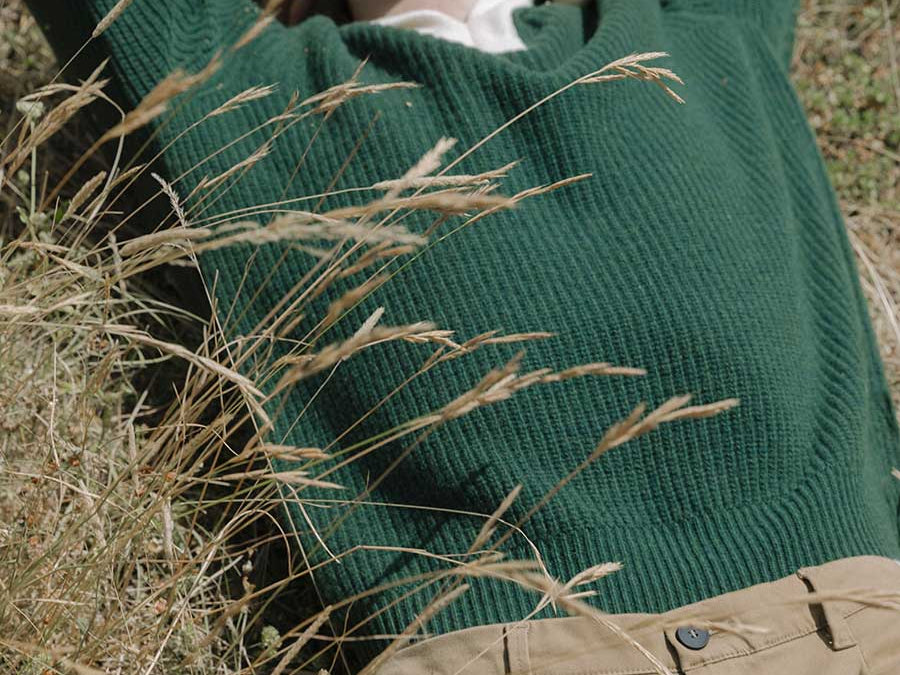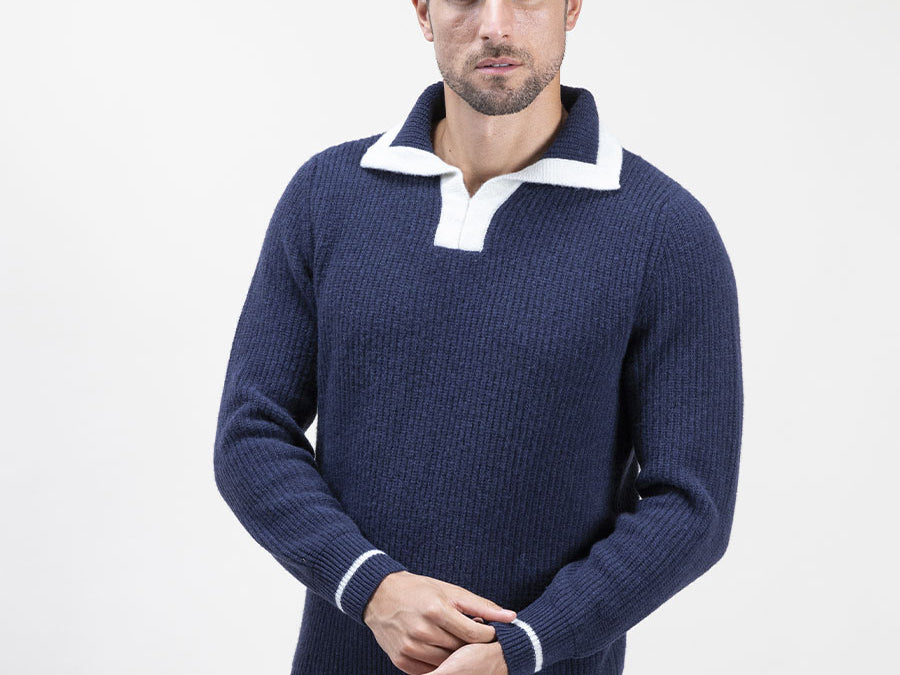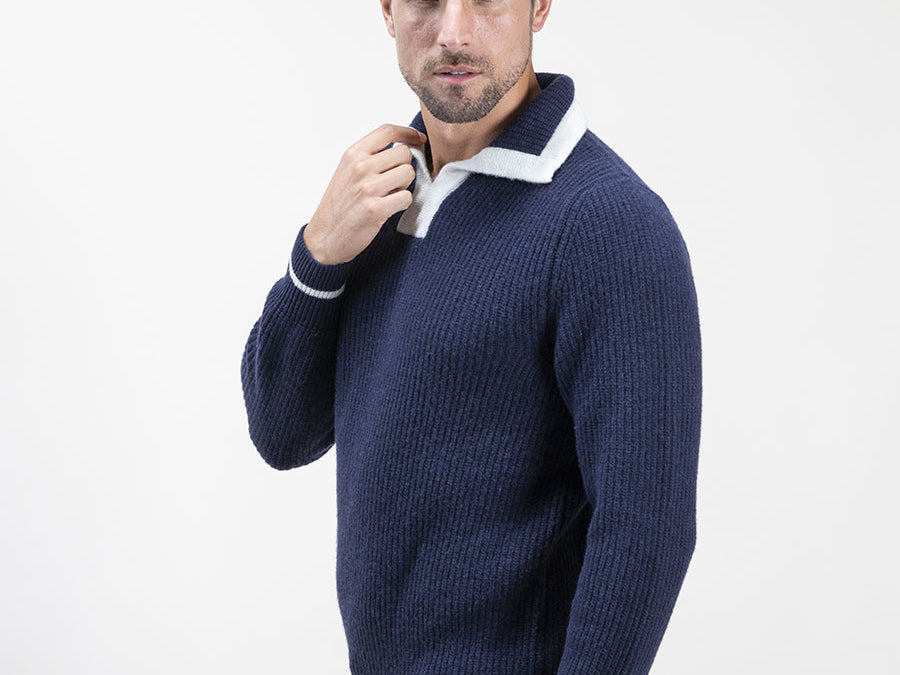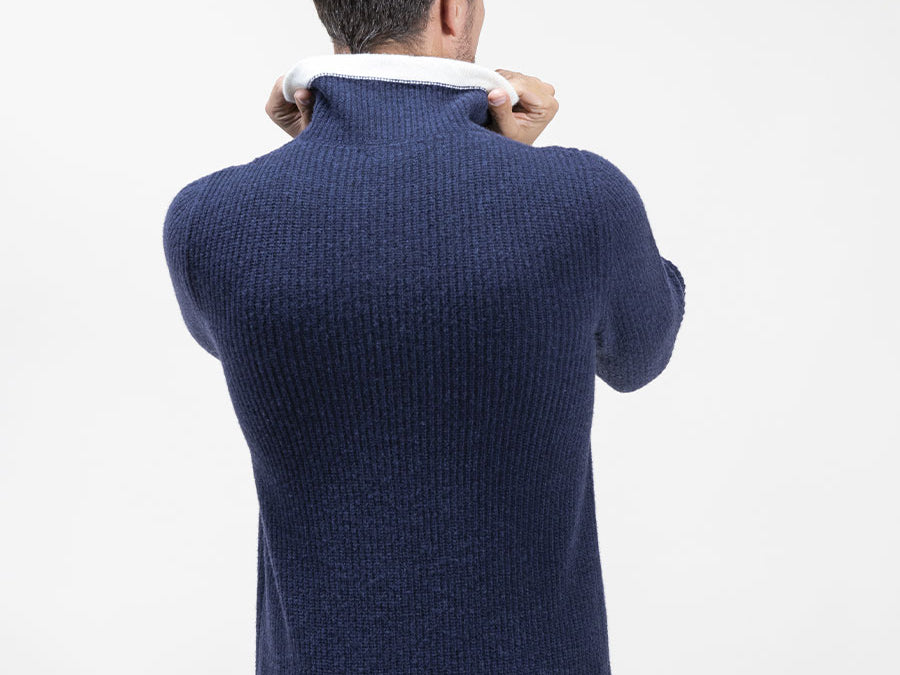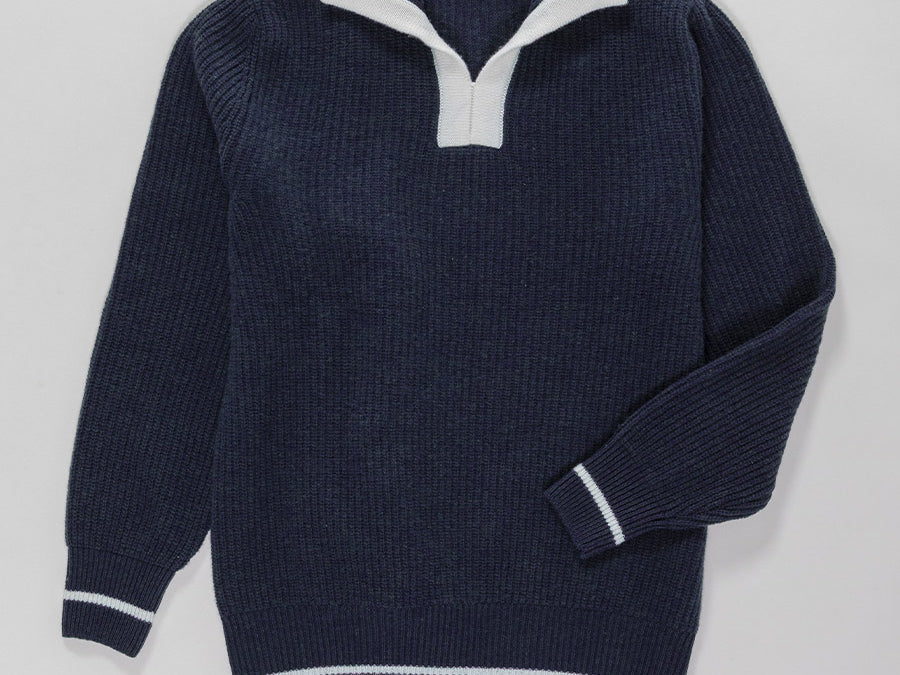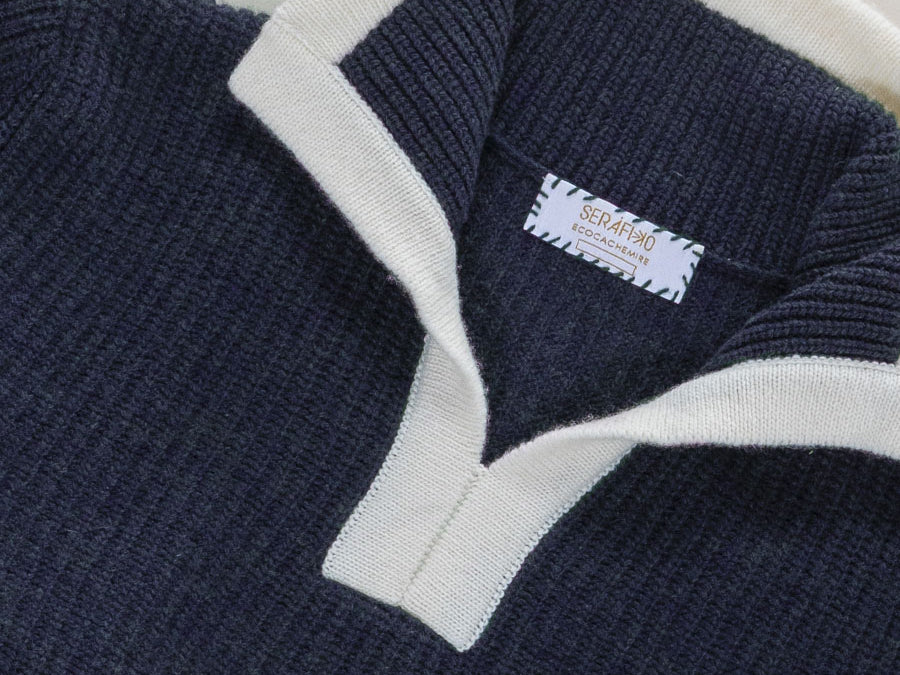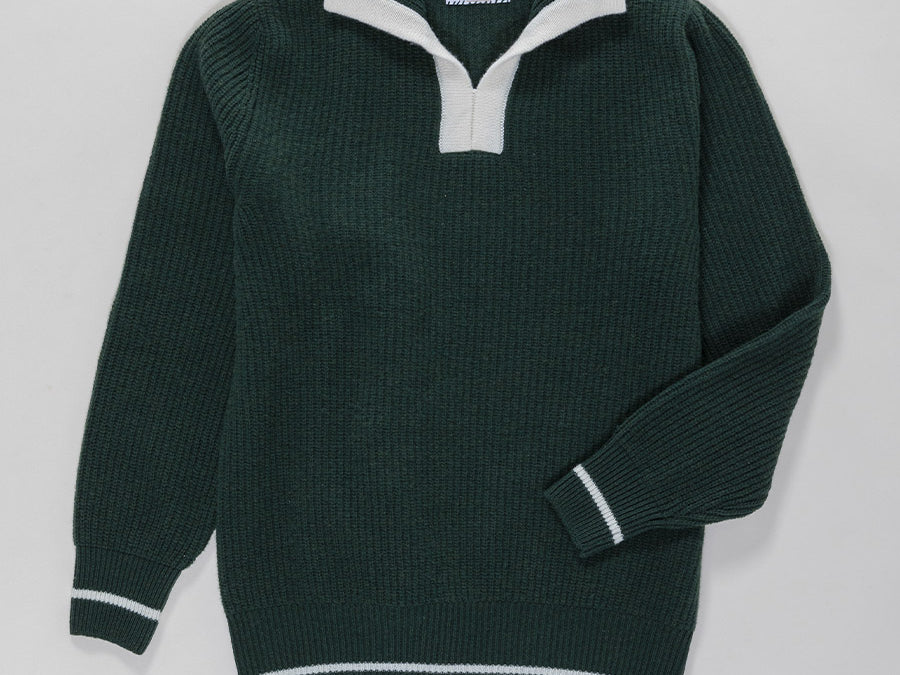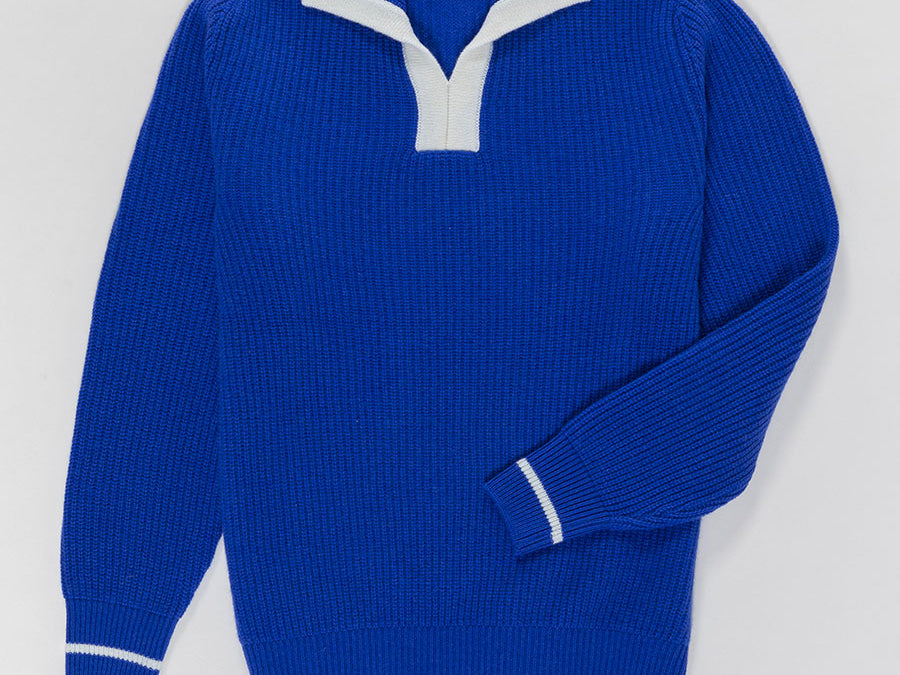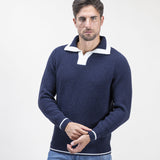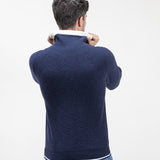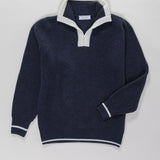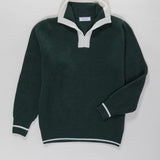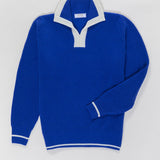 Imposte incluse
Description

Maintenance

Packs
Natural style with Dennis Sweater
The Dennis sweater is an ode to nature and its unique style. This item of clothing, made with 100% eco cashmere , represents our commitment to environmental sustainability.
Regular fit: ideal for expressing your unique style, ensuring comfort and refinement.
Design: Soft collar with contrasting colors adds comfort and a touch of elegance to your look.
Craftsmanship : every detail is made with expert craftsmanship, highlighting the extraordinary quality of 100% eco cashmere.
Dimension and weight: 400 g 100% eco cashmere
Embrace adventure with the Dennis sweater
The Dennis sweater is a tribute to the unstoppable climber Dennis Urubko, a true legend in the world of speed climbing. His career is a hymn to adventure, determination and unparalleled audacity .
This sweater will wrap you in extraordinary warmth, ready to challenge your personal mountains, whether it's conquering uncharted peaks or tackling everyday challenges .
Naturalness and comfort
Wrap yourself in the comfort and softness of 100% eco cashmere with the Dennis sweater. This piece offers cozy warmth and extraordinary comfort, all without compromising your natural style. Its sustainability is a statement of our commitment to the well-being of the planet.
Each Dennis sweater is much more than just a piece of clothing. It's a faithful companion for your outdoor adventures, an interpretation of your unique style and your commitment to protecting the environment. With our "Second Life" Program , you will be able to enjoy this garment for a long time, which will become an integral part of your lifestyle.
SECOND LIFE PROGRAM
Thanks to this exclusive assistance service, you will be able to preserve the beauty and softness of your garment over time (see the dedicated section for further details).
---
Free shipping within 10 days
Because it respects the environment
How to take care of your boss
Packing and storage of the garment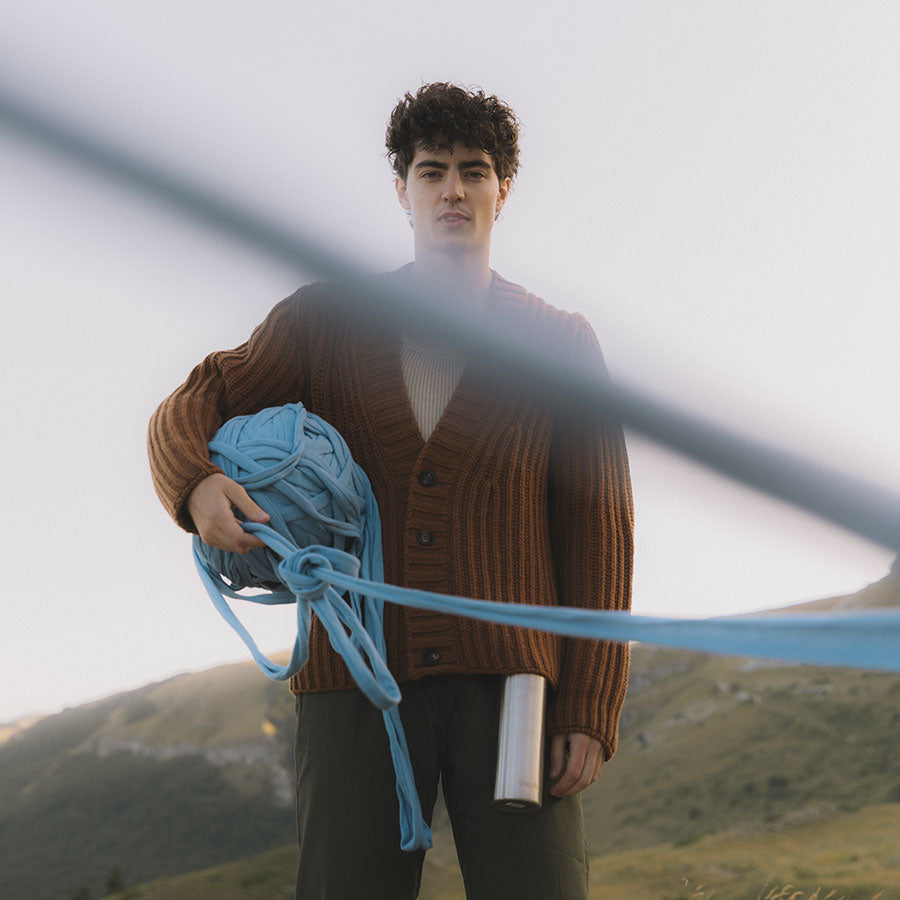 SUSTAINABILITY IN ENVELOPING SOFTNESS, ECO CASHMERE FOR BOUNDLESS COMFORT
A new standard of sustainable sophistication. Discover how Eco Cashmere combines the delicate cuddle of the fiber with respect for the environment.
NATURE RESPECTED : by choosing Eco Cashmere, you embrace ethics. Recycled materials and sustainable processes preserve nature.
CONSCIOUS PRECIOUSNESS : rediscover the joy of guilt-free comfort. Eco Cashmere is the answer to the need for style without compromising the planet.
DESIGN WITHOUT BORDERS : Creativity has no limits. Eco Cashmere adapts to a modern and sophisticated aesthetic, without compromise.
BEAUTY WITHOUT FINGERPRINTS : each Eco Cashmere garment is a step towards the future. Perfect fit, unparalleled durability, guaranteed eco-sustainability.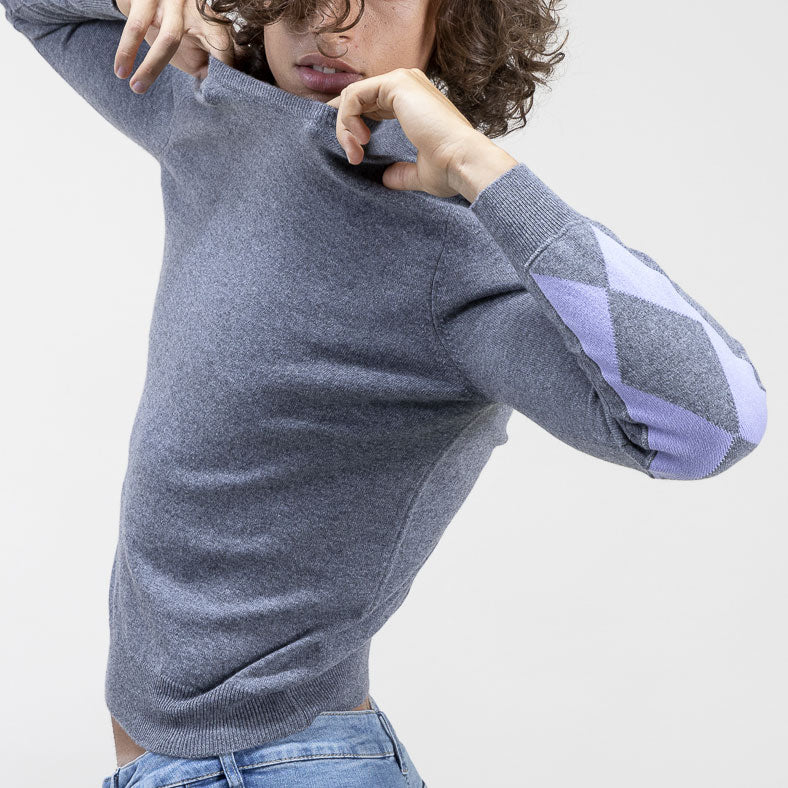 SECOND LIFE: WITNESSES OF THE PAST AND AMBASSADORS OF THE FUTURE
Each cashmere thread tells a story, each knot is a chapter of shared emotions. We take sweaters back and transform them with artisanal skill into renewed garments.
Let tradition pass from father to son, offering a timeless treasure that continues to bring warmth and affection. Let your sweaters come to life, every stitch added is an ode to sustainability, every stitch is an act of love for our planet.